Financial Advisers
PE
Points)
on 6/2/12 at 9:18pm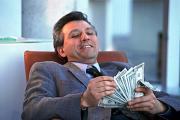 How do you guys feel about letting someone else manage your money, even though most of us here have a broad understanding of the financial markets and risk mitigation?
I do think that some consultation is important for people who have money, but have no clue what to do with it. I know of few family friends with several hundred MM, but they leave it to an adviser to deal with, although some are extremely well-versed in finance.
Would you leave your money in someone else's hands due to lack of time, interest, or knowledge? Would you trust a BB name like JPM, GS, or ML, more than Raymond James or Edward Jones?
I'm leaning toward staying with a discount brokerage for a long time with both the marginal account and IRA. I just don't see the point in paying major fees to someone who may or may not care about my money as much as I do. Imagine hiring an adviser who invests in a FOF or an index fund. You would have to pay 2-3 different money managers, then taxes, before you even see returns. Just curious.