How early should one arrive?
IB
Points)
on 5/26/12 at 3:07am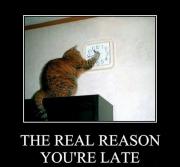 I have heard that with SA programs, one should always come early and leave late to make a good impression. If the normal time to get in is 9 am, how much earlier should I be showing up every day?