How to Find Corporate Finance Jobs at Startups?
PE
Points)
on 9/1/12 at 3:30am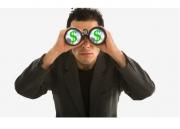 Hi,
I'm a recent college grad looking to work in corporate finance or VC and was wondering how I can find corporate finance jobs at startups or what the best way to going about this process is? Since I graduated from a non-target, I've not really been searching for VC stuff as I know it is very competitive to get into and I might not be qualified at the moment, but I feel like working in corporate finance at a startup could lend itself to making a transition to VC later on, but I was wondering how to find such positions since they're smaller and are typically less structured in when they recruit (at least from what I've seen). If anyone has any advice, I'd really appreciate it.
Thanks for the help!