Interview with HF HR, What to expect?
Points)
on 8/23/12 at 1:00am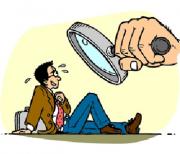 Hi monkeys,
I'm having a phone interview with a HR guy tomorrow morning. The fund is relatively small and is a division of a $1 billion+ AM firm. The HR guy told me that the interview will be less than 30min. What should I expect? All behavioral questions? or some technical questions?
Any help is appreciated.
]