Is Being an Actuary Really the Best of Both Worlds?
Points)
on 7/24/12 at 1:00am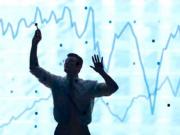 I have been researching various finance jobs, and actuary pops up at me as the one with the most pay for the least hours. Would anyone know whether this is actually true?
I realize that it might take 6 or so years to do all the exams, but I would be happy eventually making ~130-150k and running a personal trading account in my free time. This seems like a really low-stress, low-hours alternative to the IB or HF grind. Of course, there is a price for everything, but I'd personally gladly pay that price in order to have a better family life and more free time.
Are there any people here that might like to comment on their actuarial jobs or on other alternatives that might seem equally attractive?
Thanks.