Is there any future for salepeople ?
O
Points)
on 6/30/12 at 5:00am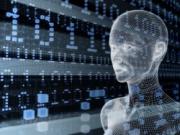 Hi,
I know that there have been several topics discussing this matter but I recently met with a senior sale associate (let's say 6 years in the business) and he was very pessimistic about the future of sales. He saw a lot of his coworkers being fired because of the crisis but also because of algo programs.
I told him that if cash equity and every vanilla products sales were really in danger I can't imagine complex credit/equity derivatives being traded on electronics platform.
He answered that now most of this products (and more and more) are traded in blackpool and that developing platform that can handle such products are all the rage now (BlackRock is trying for example).
He said that he couldn't see a future for sales and was looking for a transition to private banking.