MSFT To Buy YHOO For $20B
ST
Points)
on 11/30/08 at 12:14pm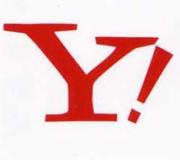 Proving once again that it isn't a good idea to spurn suitors with deep pockets, Yahoo! is in talks again with Microsoft to sell out for $20 billion - less than half the amount they were offered over the summer. Oh, and the idiots on the board that rejected that offer? GONE.
http://business.timesonline.co.uk/tol/business/industry_sectors/technology/article5258258.ece
Not sure where the final valuation will end up share price-wise, but the earlier offer was at $33 a share. I'm guessing the investors are wishing they had that $33 now that the share price is $11.50.