New Forum: WSO Success Stories
(Human, 14,719 )
on 11/5/10 at 7:09pm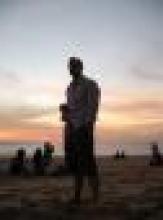 Since we've had so many of these lately, I thought we would start a forum dedicated to the success stories of WSO members to serve as a place where people can go to get inspired.
What I actually did was get rid of the Entrepreneurial Forum since it had the least # of posts and technically could fall under the "Other Road" forum anyways.
I will be periodically moving the "Thank you WSO" type threads to this new forum, but if you see any I missed feel free to throw a link in here.
Also, mods, if you stumble upon one that I miss and have time to move it, that help would be appreciated.
Thanks again guys - hearing these awesome stories is what makes my job fun.
-Patrick
Don't Miss This Awesome Related WSO Content
Upcoming Events
May 30 2015 (All day)

to

May 31 2015 (All day)

May 30 2015 - 8:00am

to

May 31 2015 - 5:00pm

Jun 1 2015 -

6:00pm

to

7:00pm

Jun 2 2015 - 10:00am

to

Aug 1 2015 - 7:00pm

Jun 2 2015 -

8:30pm

to

9:30pm
Poll
What's your favorite suit color for work?
Charcoal / Charcoal pinstripe
24%
Black pinstripe
6%
Brown / Brown pinstripe
2%
Gray / Gray pinstripe
8%
Navy / Navy pinstripe
60%
Other
2%
Total votes: 196