PE FIRM in sights
PE
Points)
on 1/27/12 at 1:07am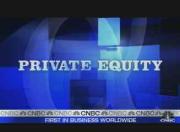 hello monkeys, i am an engineering student (no finance background) and will be doing an interview soon with a PE firm. could you please recommend a book or two that covers the type of modeling that is needed in PE. I cant afford to do the wall street prep course so preferably text books or free online resources would be wonderful.
also what kind of modeling should one know for a job in PE?
1. Financial Statement Modeling
2. Valuation Modeling
3. DCF, LBO, M&A Modeling
4. comps Modeling
Are all 4 above relevant to PE?
Thanks guys.
"...the art of good business, is being a good middle man, putting people togeather. It's all about honor and respect."