Winners of Pershing Square Challenge 2013 -Hertz (HTZ)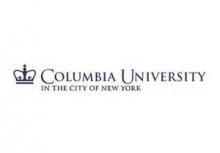 Columbia Business School held this year's 6th Pershing Square Challenge. The winning team got $100k.
This year's panel of judges included: Bill Ackman (Pershing Square), AJ Agarwal (Blackstone Group), Craig Effron (Scoggin Capital), Mchael Gerstner (MSD Capital), Paul Hilal (Pershing Square), Philip Hilal (Kingdon Capital), Alex Klabin (Senator Investment Group), Dahlia Loeb (Kensai Asset Management), Mick McGuire (Marcato Capital), Billy Rahm (Centerbridge), Jonathan Schwartz (Seneca Capital Investment Partners), and Whitney Tilson (Kase Capital).
The winning team pitched Hertz (HTZ). They made the pitch for HTZ being undervalued and worth $36 per share versus approximately $24 where it currently trades (52% upside). Their thesis revolved around the oligopoly-like nature of the car rental business (industry consolidation), the misunderstood impact of used car pricing, and the unlocking of value on divesting of non-core Equipment Rental business.
The WSO Advantage - Asset Management
Upcoming Events
Jul 5 2015 - 8:00am

to

Jul 6 2015 - 8:00am

Jul 5 2015 -

4:30pm

to

5:30pm

Jul 6 2015 - 8:00am

to

Jul 7 2015 - 8:00am

Jul 6 2015 -

7:30pm

to

8:30pm

Jul 7 2015 - 8:00am

to

Jul 8 2015 - 8:00am
Poll
What's your current monkey status?
In undergrad
36%
Recent grad, looking for work
7%
In a graduate program (MBA, MSF etc)
8%
Recent MBA/MSF or equiv graduate, looking for work
1%
Currently work full time in finance, 0-5 years
35%
Currently work full time in finance, 5+ years
3%
Currently work in another field
6%
Quit finance / left by choice / retired
0%
Recently laid-off from a finance position
1%
Other (in high school, actual monkey, etc)
2%
Total votes: 340