Big IPOs on Tap for 2013
ST
Points)
on 1/3/13 at 7:30am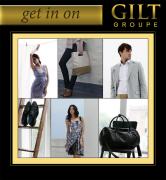 Twitter is going public in 2013. There, I said it.
And it looks like 2013 is going to be a big year for Initial Public Offerings. Maybe it's just the naive kid in me, but something about IPOs really gets me fired up. I still think it's the only real purpose of the stock market. And there's some big names on tap this year, according to VentureBeat and CB Insights.
CB Insights, which has a pretty impressive track record of predicting who is going public and when, says that there are 472 companies positioned to IPO this year - all currently valued at $100 million or more. VentureBeat then isolated the 17 companies it thought most like to bow over the next 12 months.
Leading off was Box, an enterprise cloud provider founded by 26-year old Aaron Levie. The company is currently valued at $1.2 billion and is shooting for an IPO valuation of between $2-3 billion. Not too shabby for a kid under 30.
e-Payment provider Square also looks ready to roll with a valuation in the neighborhood of $3-4 billion. Online retailer Gilt is ready to go too, and was most recently valued at $1 billion. Dropbox and Eventbrite will also probably happen this year.
Also mentioned was LivingSocial, which absolutely baffles me after the disaster that was Groupon. The company is currently valued at $5 billion (another thing that's got me scratching my head). I just can't believe another Wall Street firm would line up to raise money for a company with zero barriers to entry and a terrible business model. I'd hate to be on the phones selling this one.
And last but certainly not least we have Twitter. I predict (along with these guys) that the whole, "Is you is or is you ain't going public" dance will end this year with a huge IPO. The most recent valuation was $8 billion, but that is definitely on the low side. Look for Twitter to be the biggest IPO of 2013 (or certainly the most hyped).
Which one are you guys looking forward to seeing the most? What impact do you think Google Drive will have on Dropbox's valuation? And is there a better story than Atlassian, started by a couple of Aussie college buddies with $10,000 on a credit card? Man, I love this stuff.
Tags: