Bonus Bananas July 13, 2012
ST
Points)
on 7/13/12 at 7:30am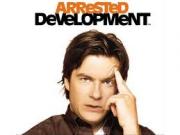 1) Double whammy: He invested in PFG and MF Global (CNN Money) - How bad does it suck to be this guy? After getting Corzined in the MF Global mess, Andreas Diessbacher thought he'd play it safe and transfer what remained of his assets to a hometown Chicago firm - PFGBest. Doh!
2) JPMorgan Silence On Risk Model Spurs Calls For Disclosure (Bloomberg) - Regulators are getting tired of being kept in the dark by Wall Street firms when it comes to VaR, and the London Whale ain't helping matters. In that case, JP Morgan was initially reporting a VaR of only $67 million a day in the beginning, before revising that figure up to $129 million a day when the trade started going south.
3) How To Make a Billion Dollar Company From Scratch (Altucher Confidential) - The more I learn about Salesforce.com's $1 billion acquisition of Buddy Media, the more I'm convinced that there hasn't been a more deserving payday in quite some time. Here James goes into his friendship with Buddy Media founder Mike Lazerow and how Mike built Buddy Media into what could be an enormous advertising platform over the next decade. Plus, if you haven't seen the video Mike made when the acquisition was announced, take three and a half minutes to go watch it now. A true tale of triumph over adversity. Sometimes the good guys win.
4) LIBOR Scandal Explained (EconoMonitor) - Here's a great infographic by Barry Ritholtz explaining the LIBOR scandal in terms a 10-year old could understand. If you think it's another "tempest in a teapot" (to use Jamie's favorite analogy) you're wrong. Literally billions of people came out on the losing end of this one.
5) Are Banksters Redeemable? Interview With Former JPMorgan Director John Fullerton (truthout) - This is some really cerebral stuff, but highly fascinating. Fullerton goes into the genesis of economics from its roots in Newtonian physics, how we should be allocating capital to make the world a better place, and what our grandchildren are going to think of us when they look back at the mess we (those of us in finance) made. Definitely a good read.
6) MEN OF WALL STREET: This Is What You Will Be Wearing Next Spring (Business Insider) - I must be getting really old, because if anyone wore more than half of these styles into the office I'd think they were begging for an ass-kicking. Nevertheless, I guess this is what passes for men's fashion. Glad I'm a member of the Hawaiian-shirts-and-flip-flops set these days.
7) Periodic Table of Wall Street Criminal Elements (Banzai7 Institute) - Pretty humorous periodic table laid out with all the usual suspects. Labeling the ratings agencies as "Corruptium" is pretty spot on, but I think Maria Bartiromo's picture has been Photoshopped a little to justify her inclusion as, ahem, Cleavium. Got a chuckle out of John Thain being labeled "Commodium". You buy one $30,000 toilet and...
8) Open Source OUYA Console Reaches $1M Kickstarter Goal Within Hours (TECHLI) - This one goes out to the gamers in the crowd. OUYA has an absolute shitload of buzz right now. The proposed Android-based gaming console raised $1 million on Kickstarter in just 9 hours, and the company plans to retail their console gaming system for just $99 and offer a free version of every single game. Interested to hear what you guys think about this. Should Sony and Microsoft be worried?
9) Silicon Bayou Tech Entrepreneurs Launch Stun Gun iPhone Case (Silicon Bayou News) - I love this idea, and here's why: Here in Paris, smartphone theft is the number one crime right now. Thieves will literally snatch an iPhone out of your hand while you're in mid-conversation and run off with it. Wouldn't it be great if you could administer a bowel-emptying jolt to them when they tried? Another great innovation out of the Big Easy.
10) 'Arrested Development' Season 4 Begins Shooting in 4 Weeks (ScreenRant) - Rejoice Arrested Development fans! The show is coming back! Season 4 starts shooting in four weeks, will be 10 episodes long, and all the episodes will be released at once on NetFlix. Can't wait to see what the gang has been up to.
Video of the Week:
With all the hype surrounding the upcoming release of The Dark Knight Rises, I thought I'd share this bit that ended up on the cutting room floor. It seems Chris Nolan originally planned to cast a Robin character in the vein of the 1960's TV show, and then later changed his mind. Do you think he made the right call?
That's it for this week, guys. Let me know what you think of this batch of Bananas in the comments, and have a fantastic weekend!