Break Out Your Summertime Slacks

PE
Points)
on 7/11/12 at 6:30pm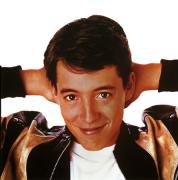 With the Independence Day holiday behind us, the dog days of summer are officially here. The army of investment banking analysts across Wall Street breathes a collective sigh of relief as MDs begin to leave for the Hamptons on Thursdays and staffers start to hit the gym at 3 pm. It's a magical time of free afternoon-game Yankees tickets (MD had to catch the last heli to Southampton), happy hours that start at 4 (staffer is on vacation), and summer analyst open bar events ripe for crashing (started drinking at the stadium then blacked out during happy hour).
Analysts, after months of battling through the dreary winter months, laden as they were with endless turns and an interminable flood of senseless comments from incompetent 1st year associates, it's time at last to kick your feet up and enjoy being the overpaid Excel jockeys you are. Crack open an ice-cold Poland Spring and gaze lazily at your monitor-mounted mirror – strategically aimed at the door, of course – as bunches of nervous summer analysts scurry back to their desks, Financier paninis in hand.
Analysts, despite being part of the Ivy League elite willing to take a paycheck for a mere 168 hours of availability a week (or more, if you're at CS), you probably still have a little Ferris Bueller in you. That is to say, you're a slacker at heart – or at least you should be until Labor Day. However, understanding that most of you have had the living shit beaten out of you all winter and can't put together a coherent thought without firing up Excel, you might've forgotten some of your old tricks. So here's a little refresher on how to use the summer to get some of your soul back.
Don't pick up the phone; return calls selectively.

It's summertime and there's always a bullshit (read: believable) excuse for not being at your desk. I was grabbing a coffee with my summer analyst mentee. I was grabbing a beer with the alcoholic MD. I was grabbing a beer with the recently fired alcoholic MD. I was taking a shit. Your stressball staffer is trying to unload new projects as fast as they come in so he can sneak out of the office himself. Do not allow yourself to be in the line of fire – chances are, the staffing will fall to the next sucker stupid enough to pick up the phone without realizing the last Jitney takes off in 20 minutes.
Avoid facetime – leave the office early.

Your reviews are either over, already baked, or won't happen for awhile. Ergo, now is the time to get lost in the shuffle so you can reap the sweet rewards of anonymity. While it's not a bad thing to be known as a reliable analyst, in the summertime, guys who are "always willing to take one for the team" end up doing just that. Don't be the dumbass cruising the web at 9 pm, waiting to get picked off by a crappy staffing. Avoid being the go-to guy when the price is high and the returns are low. Does shipping PIBs to Montauk on Friday night sound fun? Does taking a "quick project" that's "probably going to die in a day" on Sunday sound fun? How about helping the idiot summer analyst balance a model? If you said yes to any of the above, congratulations – you will make a fantastic VP one day. Enjoy becoming that which you disdain.
Plan a vacation, then stretch it.

Who's counting anyway? Plan that weeklong vacation you've been waiting for, then leave the Thursday before and don't come back until the Tuesday after. What, you mean Monday is a workday and you can't be skipping work to go golfing? That's funny, because last Saturday you had no problem skipping golf to go to work. Take a page from the Mid Level Investment Banker Guide to Managing Junior Resources – when you're given an inch, go ahead and take a mile. It's only fair.
Analysts – in a nutshell, summer is your season to push back. Three months from now, nobody's going to remember if you were the guy who attended six weekend weddings or if you took six hundred weekend staffings. You're going to need to recoup a little bit of your soul to make it through the other three seasons, and in July, you've got summer analysts and the energizing power of lunchtime beers to help you through. If you want to work smarter and not harder, there are times when you shouldn't be working at all. Now is that time.