Chinese Sausage Fest
IB
Points)
on 10/2/12 at 6:30pm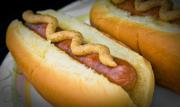 I'm not talking about the last time I went out to a night club in Beijing (although there may actually be some correlation). This is about the demographic challenge hitting China that is only going to get worse in the future. The proportion of the working-age population is beginning to decline, and will continue to do so, with major implications for the country's economy.
During the first decades of Communist China birth rates were high but the food supply was sometimes unpredictable. Then there were some management changes, resulting in 1) the food problems going away and 2) the introduction of the One Child Policy in 1978.
While the One Child Policy has certainly addressed the overbreeding concern, it has given rise to a new set of problems.
Growing Old Before Growing Rich
The fertility rate has already fallen below the replacement level. This means there will be fewer and fewer workers paying into an already severely underfunded pension system that will have to support more and more retirees. There will be cases where one working child has to support two retired parents and four grandparents.
Yes, labor shortages will help allow workers demand higher wages. But if the only factor that makes China competitive in the global market is its cheap factory labor, and then that advantage goes away, what's left to prevent manufacturing to pick up and move elsewhere at some point before the country gets its house in order?
Dudes Everywhere
For various reasons, if a family is only allowed to have one child they prefer a male child over a female. This has led to the huger gender imbalance. For every 100 females born in China in 2011 there were 118 males born. The ratio is thought to be even more out of whack in some areas.
It doesn't bode well for millions of unmarried men. Think about this: not only are you pigeonholed to a dead end job putting together iPhones for peanuts a day, there are literally no women for you to go pick up. Not even the fat chicks dancing to Rihanna.
Events in the Middle East last year have shown us the influence that a critical mass of sexually frustrated dudes can have on a country. So far the propaganda and internal security bureaus in China have more-or-less been keeping the men under control. But as we saw at the Foxconn factory last week, things can escalate quickly and really get out of hand fast.
Picky Women
As if it weren't bad enough already, the gents will have to peacock extra hard to draw the ladies' attention. Status and preftiiiige play a big role in Chinese courtship. Mom and dad have the final say on approving a potential suitor. Where is his hukou? What university did he attend? What company does he work for? How much money does he have? How much money does his family have? What kind of a car does he drive? Does he own his own apartment?
It's a self-reinforcing cycle that's hard to get out of. Demographic problems such as this can't be swept under the rug like NPLs, pollution, and traffic. Eliminating the One Child Policy today would certainly help, but what China really needs is genuine efforts by the incoming management to wean the country off the cheap export manufacturing and fixed investment teat.