Dump Dell, Run with Lenovo

HF
Points)
on 8/17/12 at 6:30pm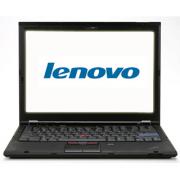 To many, the PC industry is dying. The rise in popularity of smart phones and tablets has made PCs more and more obsolete, reducing margins and squeezing out small companies. Although, it certainly is not the vaunted industry of the nineties, it does still hold deep pockets of value. As the Internet becomes a basic good, new opportunities to further monetize it arise (i.e. Twitter). In today's day and age a company's ability to rapidly identify and exploit new opportunity is what separates companies with sustainable success from companies that perish.
A company that represents much of what is wrong in the PC industry is Dell. Performance has been disappointing if not downright depressing. Down nearly 20% YTD, Dell has encountered a steady string of setbacks. Tablet cannibalization, soft enterprise demand, and increasing competition in Asia have hindered the company's ability to compete on a global basis. Additionally, any hope of a U.S. economic surge righting sales has continued to fade.
To be fair, Dell, the company is in the midst of transitioning to providing end-to-end IT and will require a couple more years before that transition can be considered a failure or a success. That being said, Dell is certainly not a stock I want to hold, as it will continue to be punished by the markets. After releasing the first of what appears to be a series of ugly earning reports, it is abundantly clear to stay away.
A company in the PC industry that I feel a lot more optimistic about is Lenovo (LNVGY.PK). With a market share of 14.9% Lenovo has the distinction as the world's 2nd largest PC vendor. And although Lenovo isn't exactly under the radar, it is hardly a household name. Yet, quarter after quarter it continues to increase market share, putting it on pace to surpass Hewlett Packard Co. (HPQ) as the largest PC vendor by the end of 2012.
The Chinese firm's rise has been fueled by a combination of aggressive pricing, overseas acquisitions, and a focus on emerging market's growing demand for PCs. The firm's strategy is centered upon the motto of "protect and attack," which to date has worked extremely well. Lenovo posted a net profit of $141.4 million on Thursday, up 30% year over year, beating expectations for net profit to be in the $131.2 million range. Lenovo was also the fastest growing among the top PC vendors in Emerging Markets, delivering a 50 percent increase year over year in PC shipments.
Earnings have consistently remained strong and if Lenovo can continue to penetrate underdeveloped consumer markets despite the global slowdown then consider Lenovo a must buy. Expect consumer demand for Lenovo provided technology to remain strong as the BRIC governments inject stimulus to mitigate the back tail whip of a slow quarterly demand for commodities. Evidence that Lenovo considers the BRICs a large part of its future plans was exhibited in its $30 million dollar project to build a factory in Brazil.
"Lenovo has been the world's fastest-growing major PC company for 10 consecutive quarters, and aims to build on this success by aggressively expanding its business in Brazil, the world's third largest PC market in 2011"
-Company Issued Statement
With a highly efficient global supply chain and strong strategic execution, Lenovo has the infrastructure in place to continue to increase market share abroad as global demand for technology increases. Additionally, its five-year outlook is also bright as unlike many other PC companies, Lenovo already has a presence in a variety of other important markets like smartphones, tablets, and servers, thus eliminating any transition period (i.e. Dell). For a large company, Lenovo is relatively nimble, allowing it to evolve as market demand continues to do so.