Feed Me Questions for Q&A with a MM M&A Exec

Points)
on 6/13/12 at 3:00pm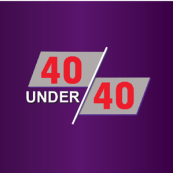 Hey WSO, for my blog post next week I will be posting an Interview with Cameron Hamilton. Cameron is a Prinicpal at The McLean Group, a Middle Market bank headquarted in the Washington, DC market.
He was recently named a winner in The M&A Advisor's 40 Under 40 for the Central Region.
For next week, I hope to ask some of your questions in addition to my own. I will be asking 10 questions. Hopefully, the majority of the questions will be yours, not mine. Let me know what you think of the questions I have listed below. Feel free to list your own questions and comment on others. I will be sending the questions over on Friday morning, so if you have something to ask, post it now.
May the best questions win.
My Questions
Can you give a quick run-down of your career path?
What skills have you developed that have benefited you the most?
Can you describe the benefits of working in the MM vs. in the BB?
What skills do you view as most important to incoming analysts? To incoming Associates?
How are current market conditions affecting you and/or your clients?
What do you do when you are not working? Why is this important to you?
-Jake