Hard Cold GMAT: You need to screw up faster

IB
Points)
on 6/29/12 at 12:30pm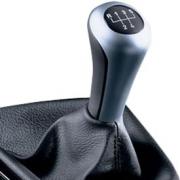 Time to share one of my most useful mantras: Fuck it up faster. This mantra alone got me (and one of my two students) from the low 700's to the mid-700's. Warning: if you're already 750+, do not use this. It may hose you.
You get roughly two minutes per question on the GMAT math section. This section is designed to keep shifting you into higher and higher gears until you reach a problem you can't solve in two minutes. In fact, the whole GMAT is designed to make you screw up... and it will succeed. The key is learning how to screw up like a 760+ student and not like a 700 student.
I innately loathe screwing up, so when I get one of these high-gear questions, I feel a strong desire to take the four or five minutes to get it right. Especially if I still feel like I have enough questions left to make up for lost time. This is one of the most common mistakes out there.
Here's how that story goes:
Question 28 is a high-gear question. I take 4 minutes to answer it, because I'm not going to let the test beat me. The test stays in high gear.
Question 29: Also hard. I take 4 minutes, but I answer it correctly. Because I'm a badass. The test kicks into higher gear.
Question 30: Something so strange that I stare at it for thirty seconds before I even come up with a potential battle plan. After 5 minutes I still can't figure it out... and then I realize you now have 7 minutes left to do 7 questions.
Question 31: Panic. Take way too long. Give up and guess.
Question 32: Guess immediately; trying to catch up.
Questions 33-36: Try to solve each within 60-90 seconds. Mostly guessing.
Question 37: So easy a child could solve it. The algorithm felt sorry for me and threw me a bone because I just got six wrong in a row. I answer it in 30 seconds and spend the final 30 seconds staring blankly at the screen.
I just hosed the GMAT. Great job! Good luck at Bumblefuck State's modular evening MBA program for busy working professionals!
Yeah, out of the last ten questions, I got 5-6 wrong... and some of them were easy.
Here's how "Fuck it up faster" works.
You must recognize the moment the GMAT has put you into too high a gear too early. Then you guess quickly so that it kicks back down into reality. You take the time you saved and bank it... and when the time is right, and the end is near, you let it kick up into high gear for good. Then you use those precious banked minutes to make the GMAT your bitch.
When you get a new question, do not immediately start trying to solve it. All you have to do for the first ten seconds is answer two questions:
1) What kind of question is this? What type of quant skill is it testing?
2) Do I have a step-by-step road map for how I will arrive at the solution?
If you can't answer both questions, chances are that it's a five-minute monster. You will fuck it up. Even if you put in the time and somehow get it right, you'll have fucked it up because it will have sucked away the critical seconds you need in order to answer the rest of the questions on the test.
If you're going to fuck it up, do you want to fuck it up fast or slow?
Fast, obviously.
Let's return to the scenario above. This time, you're going to learn from my mistakes and fuck it up faster.
Question 28 is a monster. You take 15 seconds to assess and pull the trigger. Now you are 1 minute and 45 seconds ahead of schedule.
Question 29: Easier. Done in 1 minute 30.
Questions 30-31: Fine. Done in 2 minutes.
Question 34: Monster. Assess and pull trigger. Now you are 4 minutes ahead of schedule.
Question 35: Fine. Done in 2 minutes.
Question 36: Monster. Assess and decide to solve. Get it right in 4 minutes. You are still 2 minutes ahead of schedule.
Question 37: Monster. Assess and decide to solve. If you can solve it in 4 minutes, you're golden.
The earlier scenario had me missing 5 or 6 out of 10, including missing some easy ones. The latter scenario has you missing 2 out of 10... and the only ones you miss are the hard ones.
(N.B. In my experience, you need to actually fuck up less, not just faster, in order to breach 750. But this is a critical part of the foundation to take you from 700 to 750.)