Hedge Fund Managers > Teachers?

O
Points)
on 4/23/10 at 5:54am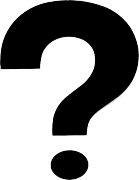 Author Les Leopold recently posted a blog on the Huffington Postthat tells us that the top 25 hedge fund managers walked away with approx. $1 billion each in 2009. With the money those guys made, we could have hired 658,000 entry level teachers.
Is this, as Chris Dixon (the guy BusinessWeek named the top tech angel investor) says, "a reductio ad absurdum of our values/economy"?
Why aren't we more hot for teacher?
Thoughts?