If you could change one thing...

RE
Points)
on 6/16/12 at 7:30am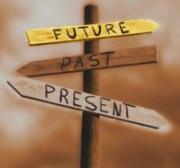 I sat here tonight, unsure of what topic to write about, tossing ideas around in my head and rejecting them all. Maybe it was the writer's block or maybe it was my roommate watching The Butterfly Effect in the background that made me decide what it was I wanted to write. It may not be banking related whatsoever but I feel it relates, as many of us on this site are still paving our own paths and figuring out our lives.
In hindsight, it's easy to see how the different choices we've made have shaped our lives, how the mistakes we've made have altered our paths. I'll be the first to admit there are several mistakes, rejections, and bad decisions in my past that I wouldn't mind changing. Yet at the same time I know that nearly each of those taught me something and made me better.
But what if you could change only one thing from your past, what would it be?
I feel that answering this question reveals a lot about what is truly important in your life. Would that single change improve your career? Or would it change your relationships with people? Perhaps it could even entirely change who you are. Or maybe it isn't even something that would change your life, but someone else's.
So what is it that you would change? More importantly, is there anything you can you do to make that change now, in the present?
As for myself, I would change the work ethic of my first half of college. Freshman and sophomore year I was not driven whatsoever. I had no idea what I wanted to do with my life. Classes were still easy and required little effort. I coasted through those first two years, never really developing myself professionally whatsoever. I literally spent an entire summer on the beach, surfing every day and drinking with friends at night, while taking one summer school class learning Japanese. I worked extremely part time as a wedding DJ, earning just enough cash to get by.
It wasn't until my junior and sophomore year that I got an idea of what I wanted to do. I realized I desperately needed to find internships and I had very little relevant work experience to land even those. I joined various clubs at school, began working hard in my classes, and finding opportunities to network.
If I could change just one thing, it would be that I'd have found my drive earlier. While that summer may have been the best summer of my life, I can't help but feel as though it put me behind the 8 ball when it came to graduating and applying for jobs.
Out of all the mistakes in my past (including a relationship with a psychopath of a girlfriend that ended with me receiving three metal plates in my face), this is the one I would change. What about you?