Is it time to move past Facebook? If so, what's next?

Points)
on 4/20/12 at 10:16pm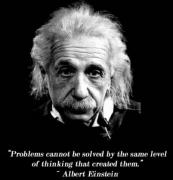 No one is arguing that social networks like Facebook aren't useful, but according to Alexis Madrigal of "The Atlantic", it's time to start moving past the Facebook-Twitter-Linkedin paradigm, and create something truly innovative. We have the infrastructure, and we also have the talent, although unfortunately it is currently being diverted to the aforementioned social network paradigm, where the number of users is more important than creating truly innovative concepts:
"The only metric that seems to matter with startups is the number of users it has been able to skim from the masses. . .technology used to feel like it was really going to change so many things about our lives. Now it has and we're all too stunned to figure out what's next."
I greatly sympathize with Alexis and I think that his article is extremely perceptive, but I also think he fails to see things from the other side of the table, from that of the investor. Social is hot right now. Valuations of any stock, bond, or investment, and demand for it, depends to a large degree on human perception of what is hot, what is going to be hot, and what is going to rise in value because of its hotness. I'll refrain from digressing into the tired "tulip mania" anecdote, but it's worth mentioning.
Therefore, If VC's or larger tech companies perceive social to be hot, that's where the big money will more likely go. They want a return on their investment as much as they want to change the world. If that's where the money is flowing, entrepreneurs have more of an incentive to head in the direction of the social paradigm. There's a push as well as a pull, that pull being the hot money. How many of you haven't thought about creating the next Instagram after hearing of Facebook's mind-boggling acquisition of the photo-sharing social network? Creation of a new paradigm is easier said than done, especially when funding for seemingly outlandish concepts is more difficult to come across than funding for proven ones.
Perhaps Alexis is also somewhat blinded by the short-sightedness of his own profession of journalism. New paradigms are in fact being conceived of with great frequency, but fail to receive adequate coverage, as most are destined to fail. The fact that TechCrunch, VentureBeat or any other major media news source fails to cover these flashes of inspiration does not mean they don't exist. When one does succeed or begins to, we'll surely hear about it from TC or VB.
To be fair, Alexis does recognize the innovation taking place in education, yet he argues that these education start-ups don't ". . .allow regular people to do new stuff in their daily lives. . ." How is a free course from schools like MIT, Penn and Stanford, not going to allow me to do new stuff in my daily life? The last time I checked, I don't attend all of these institutions, nor do the millions of other people who would like some sort of access to these institutions.
All of this being said, I think Alexis is definitely onto something, (hence why I posted this). I myself am tired of reading countless articles on Facebook, Twitter and the next big social network for...(fill in the blank). It is time for something new. I personally believe that within the education revolution exists the new paradigm that Alexis is searching for--what do you all think?
source:
http://m.theatlantic.com/technology/archive/2012/04/the-jig-is-up-time-to-get-past-facebook-and-invent-a-new-future/256046/
"Your imagination is your preview of life's coming attractions." --Albert Einstein http://davincisdelta.wordpress.com/