Lean Launchpad Enrollment Open
ST
Points)
on 8/30/12 at 7:30am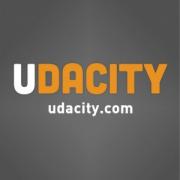 This is for the entrepreneurs among us. It was announced almost a year ago that Steve Blank would be teaching his famous Stanford Lean Launchpad course online for free, but then the whole thing went radio silent. I just got an email this morning from Udacity that the course is starting on September 14 and enrollment is open now at the following link:
http://www.udacity.com/overview/Course/ep245/CourseRev/1
This is an opportunity to learn from one of the masters of Silicon Valley. Chuck Eesley (also of Stanford) did something similar a few months ago where he taught a start-up class for free online, and it has since produced three companies that are raising VC rounds as we speak. I have to believe that Steve Blank is going to produce similar results.
I'm continually amazed at the quality and variety of online learning these days. I took the Stanford CS-101 course offered on Coursera a couple months ago and it was excellent. I've been following Gautam Kaul's Intro to Finance as well (more out of curiosity than anything else), and I'm really surprised by the rigor.
I know a lot of you dream about starting your own company, and this looks like a great way to get that ball rolling. As far as I know, these are the texts for the course:
The Startup Owner's Manual: The Step-By-Step Guide for Building a Great Company
and
Business Model Generation: A Handbook for Visionaries, Game Changers, and Challengers
I've recommended both of these books to some of you individually, and they're really top notch.
Good luck to you if you decide to take the course. Maybe WSO will throw off the next Zuckerberg!