Want A Career On Wall Street, Plan On Moving From New York City

O
Points)
on 7/15/12 at 4:30pm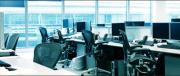 When you finally make it BIG landing your first Wall Street gig and you think you want to be in it for the long-haul you had better pack your board shorts and Hawaiian-themed shirts because a mid-level career on Wall Street is likely to lead you to hot and humid southern cities like Jacksonville, Florida or Research Triangle Park, North Carolina unless you end up being among the minority of elite traders or investment bankers. Why? It may be that New York has the fourth highest marginal tax rate in the nation. Perhaps it's because housing costs four times higher than the national average. Maybe it's just the plain fact that it's the most expensive city to live in the United States, according to Kiplinger's. But that's not really Wall Street's problem, right? Wrong! And here's why…


Increasingly, regional offices are performing more of the sophisticated work usually associated with Wall Street (WS) and departments such as accounting, human resources, legal support, and trading are according to partner James Malick of Boston Consulting Group, the

…vast middle tier positions that form the backbone of employment of Wall Street."
He expects to see acceleration in the future and notes that there are many more positions in the middle of what he calls the WS jobs pyramid than on the top concluding that these are the support people that actually make the stuff work.
Gary Cohn, President of Goldman Sachs describes this as a "high-value location strategy" and says that his firm could save 40% to 70% on unit labor costs. These labor savings from domestic employee re-location from high to low cost of living cities is a form of a of out-sourcing called near-shoring.
To clarify what Cohn is saying, let's assume a second year Associate making $127,500 re-located from NY to Salt Lake City, UT. According to Payscale's Cost of Living Calculator that equates to $55,589 or a unit labor cost savings to GS of $71,911 for you to be afforded the same standard of living doing the same job! It's simple economics.
Do you agree with Cohn about the cost savings of moving Wall Street jobs out of New York?


Since 2011, a third of all GS hires have gone to Salt Lake City, UT. It's their sixth largest office globally with expanded activities in research and investment management while its New York workforce has remained flat since 2009. Further evidence comes from other bulge bracket firms JP Morgan Chase who is set to send 1,200 employees to Delaware in return for $10.1 million in cash incentives. Deutsche Bank cut 500 jobs since 2009 and since then added 500 in Jacksonville, FL. In the last four years Credit Suisse jobs also declined by but they added 450 in Research Triangle Park, NC and have been given $14 million in incentives. Lastly, the Bank of Mellon cut 250 of its jobs and added 150 to its Lake Mary, FL operations.
What do you think about a Wall Street that's decentralized across the United States?


Unfortunately, for the state of New York there are real economic consequences. The finance industry provided 14% of 2010's tax revenue and for a second year associate the state would be missing $8,336.75 of tax revenue per job. Income loss ex-post taxes is $93,712.47 which depending upon the amount of non-NY expenses is still substantial if we reverse-engineer the money multiplier effect to the local economy. Furthermore, securities industry jobs have fallen by 12% to 191,000 since their peak in 2007 but have been steady at 24% of the nation's share.However,

Places like New York or London will remain financial centers…"
Malick says but with the advent of increasing algorithmic trading, changing market structure and IB decentralization, I suspect the future of a WS career will be much different than the stereotypes of old.
I conclude by asking you monkeys, would you rather work for Wall Street in New York or a lower cost city in the same position and why?
Who Am I?
|
See what GMngmt is all about at
About.Me