WSO Weekly Wrap-Up 01/05-01/11
Points)
on 1/13/13 at 12:30pm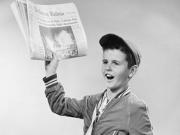 In case you missed them, here's some of last week's most popular topics:
"Why I Wish I Had Stayed at Goldman Sachs Longer"
Great Goldman Huff Po Post: "Why I Wish I Had Stayed at Goldman Sachs Longer" - sent chills down my spine towards the end ... in a good way...
Anyone Ever Burnt Bridges on the Way Out?
So I've officially accepted a position with a BB's IBD, but due to scheduleing and paperwork I don't expect to start prior to March.
In the mean time I'm going out of my skull at my current ER position...
Many people here on WSO are obsessed with hedge funds and look upon the mutual fund industry with disdain. However, I have seen a lot of misinformation out there on what mutual funds even do, so I wanted to layout the basics of both hedge funds and mutual funds and what makes them similar and what makes them different...
As much as I love Wall Street Oasis, I can't help but raise an eyebrow at how narrow some of the mindsets on this website are. I'm specifically talking about in regards to careers; obviously, this is a finance community-targeted website, but it seems unbelievable how many students go beyond "IBD or bust."
IBD SA: Rank These 5 Applicants
Just for shits and giggles, and because we love this stuff - imagine you're scanning over resumes for SA applicants at your BB. You're under pressure to bring in one intern who will kick ass and get the dirty work done and make you look good...
In college, Facebook equates to the world. When you meet someone, there is a requisite Facebook-stalking session to see what they're all about. When you're organizing a party or throwing an event, you better have that Facebook page with the details...
10 Reasons Why You Have to Quit Your Job This Year
1) The middle class is dead. A few weeks ago I visited a friend of mine who manages a trillion dollars. No joke. A trillion. If I told you the name of the family he worked for you would say, "they have a trillion? Really?" But that's what happens when ten million dollars compounds at 2% over 200 years...
B-Schools and Why Harvard is the Cancer of Colleges
Harvard. The name conjures up notions of Ivy League prestige, elite education, and wealthy students but what's in a name? Apparently a lot, it seems over the generation's colleges and universities have been chasing the pipe dream of competing with them...
Why Are You Guys Still Interested in the Markets?
I don't really go on campuses anymore representing my banks at banking fairs, so for the last 2 years I have had little contact with undergrads etc...
I get a ton of emails and answer a ton of posts asking similar questions so I thought I would answer the most common ones I get here and allow others to post their questions so everyone can see them and the subsequent answers.
Whose Face on the Trillion Dollar Coin?
I can't believe we're actually having this conversation, but here we are. I mentioned the wacky notion of minting Trillion Dollar coins in a Bonus Bananas late last year, but now the idea is gaining steam as a quick fix for the debt ceiling fight.
What Does a Hedge Fund Do Part 1
From quora.com, op asked this question: I don't understand what hedge funds do (their impact on the market and what managers do in the company). Could someone give a layman's explanation?
Dan Loeb Buys 8.2% of Herbalife
Shares of Herbalife were halted by a single-stock circuit breaker earlier today (~10am), after spiking on news that Loeb has entered the arena. If you look at a price chart you'll see a couple massive swings.
Tags: