B-Schools And Why Harvard Is The Cancer of Colleges

O
Points)
on 1/6/13 at 3:28pm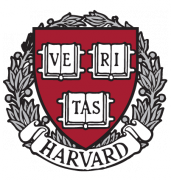 Harvard. The name conjures up notions of Ivy League prestige, elite education, and wealthy students but what's in a name? Apparently a lot, it seems over the generation's colleges and universities have been chasing the pipe dream of competing with them. But what is so bad about their attempts to try and emulate them, isn't that a good thing? In my article, College Rankings, Do They Really Matter? bonks shared with us an e-book titled, Harvard Envy by Andrew Rosen, CEO of Kaplan, Inc. He has about 40 pages of why such envy is eroding the purpose of colleges and universities and misallocating resources in an attempt to edge up in the rankings. Read more to find out what he has to say…


In his e-book Clayton Christensen, an HBS alumni and author of, The Innovator's Dilemma talks about sustaining versus disrupting innovations. Rosen then makes the argument that today's college and universities compete heavily on these "sustaining" innovations without correlation to student performance (i.e. new and improved features to existing products) as opposed to "disruptive innovations" like MIT's Open Course Ware or Kuhn Academy which are cheaper, simpler, and more convenient offerings similar to what MP3 players did to CD market.
• Are colleges and universities trying too hard to be like Harvard?


One factor Rosen mentions is the tenure system. Its exponential growth is endemic to all colleges and rock star faculty are typically scouted to bolster research recognition and improve ranking factors. Even my own research has shown that 1/3 of the cost of tuition is to support faculty and staff alone. As the rest of the industry tries to compete with the Ivy League with what little prestige it has and a laser-like focus on rankings, this of little value to the student's ROI and such spending, among other factors, is unsustainable in Rosen's view.
• What did / do you look for in a college, facilities, faculty, ranking, etc?


After reading his e-book, it seems implicit in his writing that public sector subsidies have a lot to do with the misallocation of dollars into higher education and I think it has fueled the "sustaining" innovations model as an effect. In order to try and maintain a high-value for a college degree, I think removing federal subsidies will restrict the supply of students and thereby lower institutional spending in-line with their operational revenues. Then they can compete more on product differentiation and varying tuition levels which would allow them to develop unique core competencies in a disruptive manner and unlike Harvard.
• What's your opinion of the industry (i.e. subsidies, tuition costs, rankings, etc)?


So that's my takeaway. Rosen goes into more detail about the history, factors, and evidence on why Harvard Envy is detrimental to the purpose of higher education. Go check it out yourself and come to your own conclusions. You can get it for free here!
Tags: