Best internships?

IB
)
on 7/3/11 at 12:55pm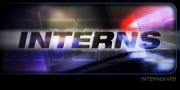 What are the best possible internships for a student like me (non-target, rising sophomore) to position themselves for an SA stint in IBD? Excluding boutique/MM IB internships? Which types look particularly better on a resume and which ones are worthless? I'm sorry if this question has been beaten to death but anyone who has valuable info is really appreciated. Thanks
I didn't say it was your fault, I said I was blaming you.