Do People Always Complain about Pay?
ER
Points)
on 8/2/12 at 1:00am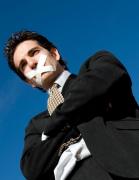 Do you notice that people in finance always complain about comp no matter what they are actually making?
I ask this because I have worked at several finance firms now, one which is very "prestigious" and everywhere I work people love to make jokes about how they get paid hardly anything. Now, some of these people are pretty senior, think Senior Analyst at Investment Mgmt shop or Director-level at an IB Boutique. Should I actually be concerned about hearing these remarks or is this just about the norm except maybe 2006 Goldman Sachs?
Curious to hear your opinions...
Tags: