FLDP Q&A (Most questions answered)
Pages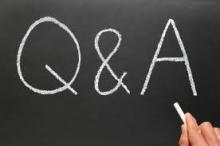 Good morning all,
I've spent a lot of time on this site, and asked quite a few questions myself, so I figured I'd do my part to give back by answering any questions you might have about corporate finance or fldps in general.
A little about myself: 2nd yr FLDP (1.5 yrs in) at a F500 in Chicago. I'm currently at the end of my 2nd of 3 rotations.
My plan is to try to end up in a FP&A or operations finance role around graduating the program in May, and then work a few yrs before pursuing an MBA.
Upcoming Events
Apr 27 2015 -

8:00pm

to

9:00pm

Apr 28 2015 -

7:00pm

to

8:00pm

Apr 29 2015 (All day)

to

Apr 30 2015 (All day)

Apr 29 2015 -

5:00pm

to

6:00pm
Poll
What's your favorite possession?
Car
14%
Phone
12%
Watch
7%
TV / Entertainment system
2%
Clothing & accessories
10%
Furniture
1%
Laptop / tablet
18%
Credit card
5%
Xbox One / PS4 etc
3%
Art
1%
Stereo / audio equipment
2%
Nothing, I'm a broke student
20%
Other (add to comments)
5%
Total votes: 478