Hedge Fund to B-School - Chances at Top Schools?
Points)
on 7/2/12 at 1:00am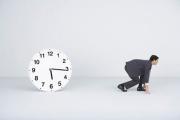 I am thinking about applying this fall to a couple of schools. Would love to get a sense of my chances from people who have more experience with the process. Here goes:
- 3.7 GPA - Went to a top 20 school - Think USC, Wash U, Duke, Georgetown.
- 730 GMAT Q49 (85%) / V41 (92%) --> Still waiting for AWA and IR
- 3 years of investment banking, 2 years at a small hedge fund at the time of my application
- Decent ECs, but nothing incredibly outstanding
Thoughts on HBS, Wharton, Columbia, Northwestern? I don't think it's worth applying to Stanford, but would obviously love to go there.
Also what anything I can do between now and application time to improve my app?
Thanks!