How to become less socially retarded (serious)?

ER
)
on 11/15/10 at 1:11am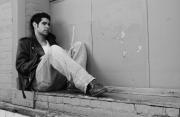 Hi,
So basically, I've realized that I'm not that smart and to get a job, I need to be good enough socially so people may hire me because I'm "fun to work with". This is legitimately, more than grades, something I want to work on my last year and a half or so of college. I've already lost leadership in clubs because I'm an anti-social, depressing piece of shot, so please give me serious answers so I can at least be a fun person even if my GPA and extra curriculars are lacking. I need help particularly starting conversations with everyone and not just being a stock market nerd.
Thanks
Pretty women make us BUY beer. Ugly women make us DRINK beer.