Justice Scalia's Broccoli Woes
Pages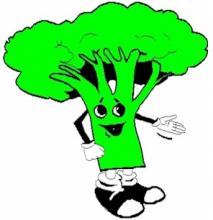 "Could you define the market -- everybody has to buy food sooner or later, so you define the market as food, therefore, everybody is in the market; therefore, you can make people buy broccoli," Scalia asked during the second day of oral arguments.
Scalia's witty argument attempts to draw an analogy between forcing people to buy broccoli and forcing people (and employers, etc.) to buy into government-regulated and mandated healthcare programs.
What do you think WSO? If the government is going to force us to have health insurance of some sort, they might as well go two steps ahead and get us all to eat healthy foods like broccoli, right?
The WSO Advantage - Land Your Dream Job
Upcoming Events
Jul 4 2015 - 8:00am

to

Jul 5 2015 - 8:00am

Jul 5 2015 - 8:00am

to

Jul 6 2015 - 8:00am

Jul 5 2015 -

4:30pm

to

5:30pm

Jul 6 2015 - 8:00am

to

Jul 7 2015 - 8:00am

Jul 6 2015 -

7:30pm

to

8:30pm
Poll
What's your current monkey status?
In undergrad
36%
Recent grad, looking for work
7%
In a graduate program (MBA, MSF etc)
8%
Recent MBA/MSF or equiv graduate, looking for work
2%
Currently work full time in finance, 0-5 years
35%
Currently work full time in finance, 5+ years
3%
Currently work in another field
6%
Quit finance / left by choice / retired
0%
Recently laid-off from a finance position
1%
Other (in high school, actual monkey, etc)
2%
Total votes: 330