Long term follow up: awkward?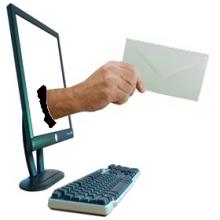 Hi all,
I haven't posted for quite some time but I've been very busy with school. I'm a sophomore looking for an internship next summer at a boutique IB and have a question for the networking ninjas.
Over the summer, I networked and called pretty much every small or MM IB in both my home city and the city I go to school in. Overall this went very well, people seemed to be pretty receptive to me and a couple mentioned interning. The problem I have now though is how to follow up with these people over the next couple of weeks before I go back to school. I assume it would be appropriate to mention interest in an internship? I've been thinking of how to write the emails for over an hour but I can't think of the right way to do it. Any advice on how to follow up with a request with someone I haven't talked to in 6 months?
Thanks...
The WSO Advantage - Investment Banking
Upcoming Events
Nov 25 2015 - 8:00am

to

Nov 26 2015 - 8:00am

Nov 26 2015 - 8:00am

to

Nov 27 2015 - 8:00am

Nov 29 2015 - 8:00am

to

Nov 30 2015 - 8:00am

Nov 29 2015 -

12:00pm

to

1:00pm

Nov 30 2015 -

7:00pm

to

8:00pm
Poll
Long term, which career path interests you the most?
Accounting
1%
Asset Management
10%
Commercial Banking
1%
Consulting
4%
Corporate Finance / Strategy / Development
9%
Entrepreneurship
6%
Equity Research
3%
Fintech
2%
Hedge Fund
18%
Investment Banking
9%
Investment Advisor / PWM
1%
Private Equity
16%
Prop Trading
2%
Real Estate
6%
Sales & Trading
3%
Venture Capital
6%
Other Finance Role (academia, non-profit, government, legal, etc)
1%
Other - Non Finance
2%
Total votes: 1170