Manchester United IPO… In the USA?
Points)
on 7/14/12 at 11:00am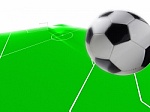 As the title suggests, the world's most popular soccer club - Manchester United - is filing to go public in the USA, despite being an English soccer team. This is an interesting move as thoughout 2012 we have seen companies move over to the East to complete their IPO.
the company is selling shares to raise money and reduce its debt, which stands at about $655 million
They passed over the Hong Kong Stock Exchange because it would not give the team a waiver to allow two classes of shares, with different voting rights. The London Stock Exchange also does not allow such share structures, perhaps the reason this natural home was skipped over by the Glazers.
Do you think this is a sign that the Western market is recovering / investors are gaining confidence? Will this be the transaction that sets off more activity in the West?
Check out the article here: http://dealbook.nytimes.com/2012/07/10/in-manchester-uniteds-i-p-o-a-preference-for-u-s-rules/