MSF or MACC
CF
Points)
on 6/1/12 at 4:36pm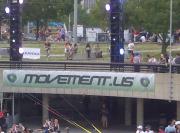 so I'm confused as hell on what to do. my initial plan in life was to get my BBA-Accounting, get a Macc, and get the CPA. Who ever I've spoken to suggests that is the best way to go, including my banking friends. They say things along the lines of accountancy being a skill and providing a stable and solid career. They also add to get a good MBA and move on from accounting later. The emphasis is on accounting being the base and the MBA pushing you in banking/consulting/PE.
I got my BBA as an accounting major and didn't do so well. why? I never enjoyed accounting. A masters degree is my only chance to do well and have a shot at top recruiting. having said that I currently work at a top F500 as an FA. I like it but corporate accounting is'nt my thing. I have too much of an interest in investments, ideally i would want to work in PE
My question is with the CPA would I better of, or should i just go for the MSF and hope to lateral from big 4 advisory somehow. MSF also means ill go for the CFA.
i might not be making sense..but with my accounting background what options would i have with an MSF for a decent opportunity in the investment world.
also, what obvious advantages would either of the graduate degrees provide. i.e advantage of doing a Macc and CPA and advantages of MSF and CFA?
all help is appreciated