talk about PE internship in an IBD SA interview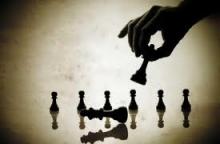 For my sophomore summer, I interned at a boutique PE, and as I prepare for IBD SA interviews, I need concise answers for my experience. So let's say the question is,
"Tell me more about XXX target company's deal." And I've done industry research, read CIM, and built pre-LBO model (just calculating purchase price, but nothing from building cap structure.)
How can I talk about it in 2~4 sentences?
Here is my strategy so far:
1. perks of this company (high recurring revenue, dominant market presence, decent operating margin at 20~25%)
2. Industry overview (stagnant/growing industry)
3. challenges (no comps/precedent transactions available, no room for organic growth, etc.)
4. What I've done (did industry research, wrote ppt for the investors)
What do you guys think? Can I make it even shorter? Any suggestions?
The WSO Advantage - Investment Banking
These 6 FREE Financial Modeling Lessons
Can Help You Land Your $100k+ Dream Job
Our Fun Excel Training and Challenge Contest
DCF Modeling, Tons of Free Templates & Video Tutorials
Valuation Lesson on Trading Comps
Cash Flow Modeling and more!
I would normally sell this for at least $200, but we're offering it for free as a sweet bribe to join our community of 350,000+ members. See you on the inside!
Lazy? Join us and get the 6 free lessons with 1 click below!
6 Free Financial Modeling Lessons...and More.
Enter e-mail to get our Modeling Tutorials (Worth $200+)
Upcoming Events
Oct 8 2015 -

4:00pm

to

6:00pm

Oct 10 2015 - 8:00am

to

Oct 11 2015 - 8:00am

Oct 10 2015 - 10:00am

to

Dec 9 2015 - 7:00am

Oct 10 2015 -

1:00pm

to

2:00pm

Oct 11 2015 - 8:00pm

to

Oct 12 2015 - 9:00pm
Poll
Long term, which career path interests you the most?
Accounting
0%
Asset Management
7%
Commercial Banking
1%
Consulting
5%
Corporate Finance / Strategy / Development
8%
Entrepreneurship
7%
Equity Research
4%
Fintech
2%
Hedge Fund
20%
Investment Banking
10%
Investment Advisor / PWM
1%
Private Equity
17%
Prop Trading
1%
Real Estate
5%
Sales & Trading
3%
Venture Capital
5%
Other Finance Role (academia, non-profit, government, legal, etc)
1%
Other - Non Finance
2%
Total votes: 460