talk about PE internship in an IBD SA interview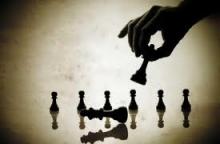 For my sophomore summer, I interned at a boutique PE, and as I prepare for IBD SA interviews, I need concise answers for my experience. So let's say the question is,
"Tell me more about XXX target company's deal." And I've done industry research, read CIM, and built pre-LBO model (just calculating purchase price, but nothing from building cap structure.)
How can I talk about it in 2~4 sentences?
Here is my strategy so far:
1. perks of this company (high recurring revenue, dominant market presence, decent operating margin at 20~25%)
2. Industry overview (stagnant/growing industry)
3. challenges (no comps/precedent transactions available, no room for organic growth, etc.)
4. What I've done (did industry research, wrote ppt for the investors)
What do you guys think? Can I make it even shorter? Any suggestions?
Upcoming Events
Feb 9 2016 -

5:00pm

to

6:00pm

Feb 10 2016 - 8:00am

to

Feb 11 2016 - 8:00am

Feb 14 2016 -

3:00pm

to

4:00pm

Feb 15 2016 (All day)

to

Feb 16 2016 (All day)
Poll
What's your favorite source for daily finance news?
Bloomberg
22%
Business Insider
0%
CNBC
4%
Dealbook
7%
Dealbreaker
0%
Economist
4%
FT
15%
Forbes
0%
Reuters
0%
Seeking Alpha
4%
WSJ
41%
Yahoo Finance
4%
Other (add to comments)
0%
Total votes: 27