Trader Movie DL - Paul Tudor Jones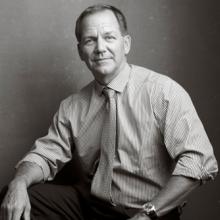 For all you interns with hopes, dreams, and aspirations of greatness this summer, pay very close attention. This man is a true legend. In my opinion his Global Macro ability surpasses George Soro's. The only man close is Jim Rogers who retired at 32 with a whopping 4200% return(he buys and holds he doesn't trade). If your already in the business..well..take it as motivation to end the first quarter strong. Get Money!
Ps - If you can read Chinese I advise you to find download button haha
http://www.tudou.com/programs/view/XH5W4vffBbY/
The WSO Advantage - Hedge Funds
Upcoming Events
Nov 26 2015 - 8:00am

to

Nov 27 2015 - 8:00am

Nov 29 2015 - 8:00am

to

Nov 30 2015 - 8:00am

Nov 29 2015 -

12:00pm

to

1:00pm

Nov 30 2015 -

8:00pm

to

9:00pm

Dec 2 2015 - 8:00am

to

Dec 4 2015 - 5:00pm
Poll
Long term, which career path interests you the most?
Accounting
1%
Asset Management
10%
Commercial Banking
1%
Consulting
4%
Corporate Finance / Strategy / Development
9%
Entrepreneurship
6%
Equity Research
3%
Fintech
2%
Hedge Fund
18%
Investment Banking
9%
Investment Advisor / PWM
1%
Private Equity
16%
Prop Trading
2%
Real Estate
6%
Sales & Trading
3%
Venture Capital
6%
Other Finance Role (academia, non-profit, government, legal, etc)
1%
Other - Non Finance
2%
Total votes: 1179