Trader Movie DL - Paul Tudor Jones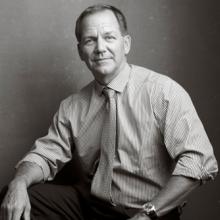 For all you interns with hopes, dreams, and aspirations of greatness this summer, pay very close attention. This man is a true legend. In my opinion his Global Macro ability surpasses George Soro's. The only man close is Jim Rogers who retired at 32 with a whopping 4200% return(he buys and holds he doesn't trade). If your already in the business..well..take it as motivation to end the first quarter strong. Get Money!
Ps - If you can read Chinese I advise you to find download button haha
http://www.tudou.com/programs/view/XH5W4vffBbY/
Upcoming Events
Feb 5 2016 - 5:00am

to

Feb 6 2016 - 5:00am

Feb 9 2016 -

2:00pm

to

3:00pm

Feb 10 2016 - 5:00am

to

Feb 11 2016 - 5:00am

Feb 14 2016 -

12:00pm

to

1:00pm
Poll
Who do you want to win the superbowl?
Panthers
30%
Broncos
36%
Don't care
35%
Total votes: 200