Contribute Your Story & Wisdom to WSO
Points)
on 5/29/13 at 2:48pm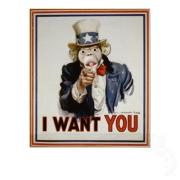 To both students and professionals, we'd love to hear your story.
tl;dr version: if you're a student or professional with a good story to tell / advice to pass on / lesson to teach, we'd love to hear from you. Email me at [email protected] and i'll provide you with more info.
Here are some examples of the types of posts that help others out and make WSO a better community for all:
Professionals:
Specific advice about how you broke into your job/industry (see an example)
Things you wish you knew before you started your career (see an example))
Personal anecdotes regarding your life in finance (both serious and humorous stories welcome, such as "Timeline of an Investment Banking Analyst, Year 1"
Teach about a specific area of finance that you have expertise in, (see an example)
Specific advice regarding resumes, networking, cold calls/emails, interviews, etc
Advice regarding advanced education, (MBA, MSF, CFA, etc), such as how you chose between grad schools, how you chose whether to stay at your current job vs leaving for an MBA, studying for the GMAT, (see an example)
General advice on your career path, switching careers, leaving your job for another offer, exit opps, moving up, becoming the boss, starting a side business,
See more specific examples below
Students:
What you've learned while trying to land an internship and/or job
What you've learned from previous internships
Experiences and what you have learned with cold calling / emailing, networking, on campus recruiting, job interviews, networking, etc (see an example), see another example
Unique stories of advice see an example
Classroom/study tips (see an example)
See more specific examples below
The 5 Ways You Can Contribute:
One time post (like many of the examples on this page)
Short guest post series (2-4 posts), either variations on one topic (such as these on energy: http://bit.ly/UOQkoN and http://bit.ly/XM80R9) or on a mix of topics
Doing a forum q&a post like this: http://bit.ly/X0Yvy7
Fill out our interview questionnaire: http://bit.ly/WnmU2H and email me your responses (

[email protected]

)
Become a standard contributing author with a blog and one post per week (for ~8 weeks). If your content is consistently good we can give you a dedicated homepage slot where you can schedule your post to hit the homepage at a pre-selected time(http://bit.ly/IOfEJe)
Email me at [email protected] with questions, OR just go ahead and post and pm/email me the link to the post so I can make sure to review it for adding it to the homepage.
More examples from professionals:
Success:
http://www.wallstreetoasis.com/forums/my-not-so-secrets-to-success
Humorous anecdote/advice: http://www.wallstreetoasis.com/forums/silly-shit-interns-do
Cold emailing:
http://www.wallstreetoasis.com/blog/heres-what-happens-when-your-email-hits-my-inbox
Cold calling:
http://www.wallstreetoasis.com/blog/cold-calling-101
Teaching on your area of expertise: http://www.wallstreetoasis.com/forums/hedge-fund-the-investment-life-cycle, and http://www.wallstreetoasis.com/forums/here-is-how-equity-research-works
Interview tips:
http://www.wallstreetoasis.com/forums/how-to-nail-an-interview
Networking:
http://www.wallstreetoasis.com/blog/keep-in-touch-networking-template
Negotiating during the interview:
http://www.wallstreetoasis.com/blog/how-to-negotiate-for-more-money-during-the-interview-process
Personal story:
http://www.wallstreetoasis.com/forums/life-after-investment-banking
Getting started / breaking in
http://www.wallstreetoasis.com/blog/so-you-made-it-to-banking-now-what, http://www.wallstreetoasis.com/forums/this-is-not-college-confidential-and-ibd-is-not-like-applying-to-college, http://www.wallstreetoasis.com/forums/why-we-hired-a-non-target-1st-year-ib-analyst and http://www.wallstreetoasis.com/forums/why-you-arent-getting-offers
A day in the life:
http://www.wallstreetoasis.com/blog/life-in-pe-when-things-are-going-according-to-plan, http://www.wallstreetoasis.com/forums/why-are-we-obsessed-with-worklife-balance
GMAT
http://www.wallstreetoasis.com/blog/phantombankers-gmat-study-guide
Misc:
http://www.wallstreetoasis.com/blog/picking-the-right-group
More examples from students:
Networking/breaking in
http://www.wallstreetoasis.com/forums/how-i-used-linkedin-to-get-interviews-and-land-offers and also http://www.wallstreetoasis.com/blog/sa-recuiting-completed-heres-my-advice
MSF:
http://www.wallstreetoasis.com/blog/time-to-respect-the-msf-top-five-msf-myths-debunked
Success:
http://www.wallstreetoasis.com/forums/finally-an-offer-a-story-of-persistence, http://www.wallstreetoasis.com/forums/i-did-it-0, and
http://www.wallstreetoasis.com/forums/its-all-about-the-follow-up