Enough is enough : NO MORE SHORT SELLING!!
IB
Points)
on 7/23/12 at 9:51am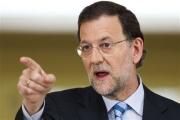 Spain and Italy, both who are prone to and are EASILY experiencing a 3% drop on any negative news, finally surrendered from the short selling pressures: They declared, no more short selling are allowed anymore!
So, do you think this measure will likely avert them from the coming crisis? I translate this as an admission of not being able to contain any pressures from the markets.
So far, before the U.S. market opens up, the 10-year government bonds fared well, only experiencing a few basis points hike. But today, this pattern lasted only for a few minutes, and suddenly the yields soared and high rocketed.
I think Spain's and Italy's 10-year government yields will easily top 7% and 8% respectively, given that the ECB said there are no more LTROs and the U.S. situation does not benefit from any further balance sheet expansion (those who do not agree with me with this point, please give me ANY evidences how any asset purchase programs worked to stem the unemployment rate!)