Hedge Fund investing ETF style
Points)
on 7/7/12 at 5:00pm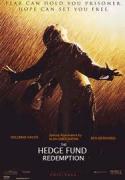 ETFs cover a wide range of investing ideas from mimicking an index to tracking technology trends. Now, there are two ETFs that try and mimic top hedge fund managers by looking at positions in quarterly 13F filings.
The first of these ETFs to be launched was the AlphaClone Alternative Alpha ETF which is up 4.5% YTD, but has only been out slightly over a month. AlphaClone takes an equal weighting of the positions listed in a 13F, but if a position has more than one manager it receives a second count in the portfolio. A nice feature of the AlphaClone ETF is that it will go short under certain circumstances, such as the S&P 500 crosses below its 200 day moving average.
Global X launched its own hedge fund like ETF, the Guru Holdings Index and it is up 4.1% YTD. This ETF has roughly 50 securities in its portfolio including both domestic and international.
The new ETFs might seem like a good idea, but worry that the lag between the 13F filings and when the ETF can take the position is out there. A position that a hedge fund lists on a 13F can easily be liquidated by the time the ETF has the information. Also, some of the hedge funds that the Guru ETF tries to mimic aren't even pure long/short funds.
WSO, what are your thoughts on these new types of ETFs?
http://www.indexuniverse.com/sections/news/12058-alphaclone-debuts-hedge-fundlike-etf.html
http://www.indexuniverse.com/sections/news/12108-global-x-launches-guru-hedge-fund-etf.html
http://seekingalpha.com/article/638571-global-x-debuts-guru-etf
http://seekingalpha.com/article/674311-why-you-should-be-wary-of-the-guru-etf