Laughed Out By VCs

CF
Points)
on 6/25/12 at 5:00am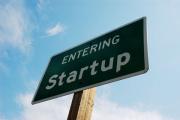 Getting funding from a VC can be just as challenging as getting a job at a VC or private equity. We've all seen Dragon's Den (I hope); the task can be daunting and sometimes humiliating. For Genevieve Thier, she was apparently laughed out by VC's with patronizing undertones for her idea of a website that connects parents and caregivers. Keep in mind that this was right after the dot com crash. So what did she do?
I bootstrapped! I got 20,000 flyers and flyered 400 dorms in Boston to get the first 600 sitters, hired college friends to build the site, did hundreds of talks in church basements, and literally chased moms in supermarkets. I just kept thinking that if I had to convert moms one at a time, I would...until enough of them were doing it that I hit a tipping point.
The happy ending is that her website, Sittercity, has become America's largest caregiver and parent network, winning 16 awards and also making appearances in the mainstream media. Maybe you've even used it. This story is yet another great example of success from perseverance that is often found and congratulated on WSO.
Would you have given this idea a chance if you were being pitched to? If you work(ed) at a VC firm, what is/was your experience like? Anyone else had a similar experience with a VC?