LBOnline
PE
Points)
on 6/24/12 at 7:30am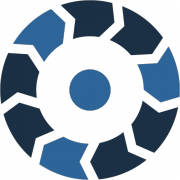 I am still actively resisting social media. I can't stand it. It makes me angry.
I disabled my Facebook account because I was tired of looking at all the Tim Tebow statuses.
I don't like you, stop sending me invitations on LinkedIn.
I already know Kanye's retarded, there's no need to read his Tweets.
Much to my chagrin, as much as I've tried to avoid it, it appears to have made its way into deal-making. Axialmarket (https://www.axialmarket.com) seems to have ambitions to be the Facebook of the sponsor community, among I'm sure countless other VC-backed online deal-making sites. As a brief background, the site currently has tools to connect with the sell-side and see what deals they have posted, in hopes of matching up sponsors with companies offline. At work, we signed up more as a curiosity, but have recently seen some of the investment bankers that we have long relationships with cross-post deals they show us on the site.
I don't feel too good about this. Part of the success that is attributable to PE is the fragmentation of the market. I don't like how lazy bankers running a sell-side auction process can just throw a company up on the web for the world to see. It effectively neuters any informational advantage that a given sponsor would have. The closed bid auction already fucks buyers over every single time, it is no help to us that these processes will only become that much more competitive.
It's too easy to make the slippery slope argument, but I don't like the direction that this is going. I'm not saying that we're all doomed and everything is going to dot com hell, but you have to wonder. Personally, I can see the smaller, regional investment bankers and business brokers extensively using this in the future to sell whatever piece of shit "grew through the recession" job shop they're hawking (maybe, even a few genuinely good companies here and there). At this point in time, however, I can't see the Bulge Bracket or the top Middle Market firms even considering eBay-ing the eBay's of the world.
What do you guys think? Could technology cause disruption to the sponsor community? Could it replace the mechanisms that are traditionally used by investment bankers? Is the relationship aspect of banking moving in step with our own now virtual personal lives? Or is this all just noise?