Monkeys Unite! Chicago & Boston Meetups
Points)
on 8/2/12 at 4:15pm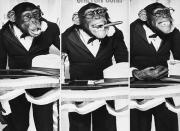 Monkeys - there are two WSO meetups coming up this week and next:
Chicago: this Friday 8/3, 8PM, at Bar Louie (333 N Dearborn). See more info here.
Boston: next Thursday 8/9, 6PM, at The Sevens bar (77 Charles St) - not hosted by Patrick but he will try to stop by for a bit. See more info here.
Want a WSO meetup in your city?
It's easy to set up...just choose a bar and a date and create an event HERE. We'll help you promote it!
WSO Conference 2013 (NYC): Saturday went so well we are already planning the next one! It will take place on June 22, 2013. More info to come soon but keep an eye on the event page for the latest info / get discounted tickets.