Patent Sales Are Booming!

CF
Points)
on 7/25/12 at 12:30am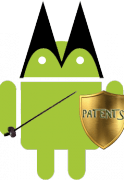 While recent news stories on deal flow and employment prospects at investment banks is nothing short of depressing, a niche market of patent sales are growing faster than traditional M&A activities. Investment banks that specialize in patent sales include Lazard, Evercore and Barclays, according to an article by Bloomberg Businessweek:
While global deal volume is down 24 percent this year as of July 18, patent deals have jumped in the past 12 months to $18.8 billion from $450 million the year before, according to data compiled by Bloomberg.
For Evercore Partners:
Patents will represent as much as 20 percent of Evercore's technology business this year, up from 5 percent a year ago, according to Naveen Nataraj, a technology banker.
Tech companies don't typically last long due to creative destruction, and larger tech firms are becoming more aggressive to acquire patents from fallen companies to protect themselves. As long as new tech companies keep churning out with the advent of mobile devices and social networks, patent sales will remain a growing business for investment banks, at least in my opinion. A few recent deals are mentioned by Bloomberg including Motorola's $12.5 billion patent portfolio sale to Google, and Nortel Networks to few large tech firms in a last ditch effort to retrieve some value from bankruptcy.
Some recent activities include:
If anyone is working in patent sales, would you share some insight? What's the best way to get into this growing M&A segment? Do you think this niche will be a growing part of other larger investment banks?