So you didn't get an offer – Now what

O
Points)
on 8/17/12 at 3:30pm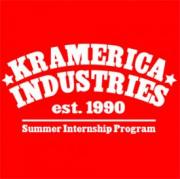 So your 10 weeks of working 80+ hours have come to end and no full time offer received. And now you're feeling down because you're not cruising into your senior year with post-grad plans all sewn up. Understandable. But the summer wasn't a waste and recruiting season is just around the corner.
Wallow in self pity later, for now there are a few things you should do in the first few days of getting the news.
Relax. As crappy as it is to not get an offer, at the end of the day you got something to put on your resume and I promise you, you will not end up living in a van down by the river. In the first few days after wrapping up your internship you should take some time and work on the following:
This is a chance to think about if you really wanted the job anyway.
Think about why you're so disappointed? Is it because everyone else got an offer and you feel like loser? What are you really missing out on here? Was getting the offer meaningful to you purely because you wanted to coast through senior year or you genuinely wanted to break into the industry? stop. drop. and think about it.
Update your resume
It's important that you do this sooner rather than later. You'll forget what you spent the summer doing before you know it. Jot it down while it's still fresh.
Update your linked in profile
This is actually a good way to show up on a recruiters radar without have to do much outside of updating your profile.
Gather your contacts
Doesn't hurt to collect a few business cards on your way out. I've got a stack of about 500 cards that I'm just dying to get rid of. Reach out and thank them for the opportunity and maybe even try and score a mentor out of it.
Get Feedback
Don't just take the standard speech that HR gives you at face value. At the end of the day, there were a number of reasons why you're manager decided not to bring you on full time. If there's any doubt as to why, then ask for feedback. It might seem like an awkward conversation to have, but understanding what you did wrong will always help you in the long run.
Practice your interview skills
Chances are you haven't interviewed since February and you're rusty. The most important thing is to practice talking about your recent summer internship. Don't feel pressure to say that you didn't get an offer and instead focus on the experience and what you learned. Remember you can't run a marathon without putting bandaids on your nips, so develop a story to tell that you can tweak depending on how the interviewer phrases their question.
Get this stuff out of the way in those first few days and then spend the last few weeks of August trying to salvage what little is left of the summer. Recruiting season is a few weeks away and this is as good a time to start prepping as any (check out recruiting season tips from an earlier WSO post )
So to all those that didn't quite make the cut this year - Good Luck and May the force be with you