Summer Dreams: What Would You Do With One Day?

Points)
on 6/25/12 at 10:30pm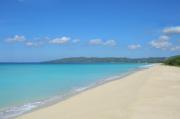 We are nine days away from the 4th of July. The 4th is probably my favorite holiday (after my birthday, of course). Sunshine, cold beer, fireworks, and a flaming grill, four things that make any day better. So while your MD is heading to his house in the hamptons, and you are stuck in the office running comps, take a moment to daydream.
If you had the entire day, and could do anything, what would you do?
Don't hold back. Money is not a problem. Plan the perfect day.
Thinking on it, I realise that what I want is quite simple.
I'd take my family and my closest friends, and head to St. Croix. I'd get a private beach, a boat and captain, a bartender, and a cook. We would proceed to fish, snorkel, scuba dive, drink rum, eat, and light several thousands of dollars worth of fireworks.
Alternatively, I would hike Mt. Washington with my friends and family and proceed to drink and light fireworks in G. Wash's honor. So pretty much the same as above, minus the beach and boat.
Does anyone's perfect day not involve drinking and fireworks?
***I would also like to apologize in advance for any monkeys who will be working on the 4th. I hope your day is not long, and that your work is easy. I would serioulsy consider trying to guilt your boss into a day off by calling him/her un-american (please, use your best judgement on this one).