The Simple Life
IB
Points)
on 6/25/12 at 10:30am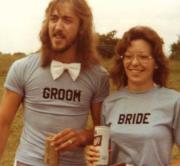 Although the "screw banking" threads have started to become less frequent here on WSO, I think we're still very much in an era of people questioning themselves with respect to their life choices and wondering, perhaps more than ever, whether the grass really is greener on the other side.
I live in a small city in the Southeast that is mostly populated by "regular" folks -- the chief industry drivers in my area include (technically, included, as we no longer have any industry) tobacco and textiles. This means that the majority of my friends growing up came from families of regular folks. That doesn't imply that they weren't wealthy, many were, but they were far more "simple" than the people who live the lifestyle we've come to know and desire as [prospective] financiers.
I recently moved back to the area to pursue banking here (I'm from NC, so in Charlotte), and I've been catching up with a lot of people from high school and making friends with people from my hometown who didn't really see a reason to leave the state to go to college.
This means that a lot of the people I hang out with on the weekends went to, gasp, community college and work blue-collar jobs. They're not stupid people in the slightest -- I consider myself to be a smart person, but I can tell that a lot of my friends down here have great raw intelligence that hasn't been refined due to their life circumstances...if your parents never went to college and worked as locksmiths or bricklayers, there is a good chance that they will never motivate you to go to college yourself (and sadly, that is where intelligence is "refined" in many ways).
Just the other day I was hanging out with one of my friends who works at McDonald's. Again, this is _not_ a stupid guy, he is in fact very sharp, reads the news and is up on everything that's going on, and is generally very sharp. Can you attribute his lifestyle to circumstance? I guess in some ways that is possible, but it could also be due to laziness and/or wanting to avoid failure (i.e. taking the path of least resistance to the extreme). His girlfriend works at a similar fast food joint and just finished community college to become a nursing assistant. She's currently looking for a job.
These interactions with my friends got me thinking, though. Perhaps we _don't_ really live in an era where one needs to switch companies a dozen times in his/her career (for folks like us in finance, career switching is essentially inevitable, but elsewhere I think that's strictly false). What if my friend's girlfriend gets a job as a CNA, works her way up, gets RN certification, and eventually, 15-20 years down the road, makes a very solid $80-100K salary as the head nurse on the floor? What if my friend, after 15 years of hard work at McDonald's, being that he is naturally gifted, becomes a regional or district manager? When I worked at a grocery store, my manager came from the boonies in NC, grew up an orphan, started working at the store when he was 15, and recently (35 years later) became a district manager pulling in nearly $200K.
These are all things that are still possible in the "blue collar" world, and time and time again I read that we're in an era where one simply _cannot_ work for the same company for a lifetime. I think there's also a lot to be said for working up to it slowly -- something that most of us simply cannot fathom. I'll be the first to admit that if I break six-figures in 20 years instead of in the next 6 months, I will be sorely disappointed with myself. But then again, I know a lot of people in public service who are PhD educated, 50+ years old, and only pull in a hair over 6 figures...and I know a lot of people in the corporate world who didn't even go to college but managed to "get there" after years and years of hard work.
I guess this is all to say: don't discount the kid who works hard at McDonald's, because even though his/her definition of "making it" might be different, the possibility is still very real.
What do you guys make of this? Does the "work for one place forever" mantra still apply for certain, and I would argue VERY large, portions of the workforce?
"An intellectual is a man who takes more words than necessary to tell more than he knows." - Dwight D. Eisenhower
Check out my blog!