Why Entrepreneurship Should Be Taught In School To Save The Economy

CF
Points)
on 7/14/12 at 3:05pm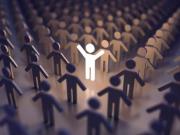 How do we fix unemployment? Adjusting taxes, interest rates, student loans? Who really knows, but entrepreneurship can be one of the answer to our economic woes, and it starts in the classroom. In this article by Times Business explains why entrepreneurship is so important, especially in this ailing economy:
Owner-entrepreneurship education also tackles youth unemployment. The youth unemployment rate is brutal–16% to 25% since the market meltdown of 2008. Professor Andrew Hahn of Brandeis University notes: "Research shows the scarring effects of early unemployment. The lack of work experience among minority teens contributes to a host of more serious challenges in their early twenties."
The problem needs to be addressed during school when students are developing their habits and character:
Owner-entrepreneurship education empowers young people to make well-informed decisions about their future, whether they choose to become entrepreneurs or not. Our students discover that, like every individual, they already own five powerful assets: time, talent, attitude, energy and unique knowledge of one's local market. They learn to use these assets to create businesses and jobs, and build wealth in their communities.
Why is entrepreneurship underrepresented in our school system? Is it because business and money carries a certain stigma? Is it because teachers lack the business acumen? After all, they're teachers, not business owners. Even business schools are meant to train managers, not entrepreneurs. Another article by Times Business explains how we can foster entrepreneurial society:
Integrate academia and the real world


In a 2011 survey, 88% of young people said that entrepreneurship education is vitally important, given the new economy — and yet 74% of college students had no access to entrepreneurship resources on campus. And when resources were available, most students felt they were woefully inadequate.

Eliminate government barriers


let's pass the Youth Entrepreneurship Act, which would defer or forgive student-loan debt for young entrepreneurs using the precedent set by the Income-Based Repayment program. And let's pass the VET Act of 2011, so that our returning vets can use GI benefits to start businesses.

Invest in and mentor young entrepreneurs
Teach technology inside and outside the classroom


The Web has revolutionized the way we do business, creating a far more level playing field for young entrepreneurs — provided they have the skill set to take advantage of it.

Foster entrepreneurship at the regional level
What about financiers? After all, bankers and fund managers provide liquidity and credit to the market, not create the next iPhone. But how do we have those precious banking jobs if there's no new deal activity that entrepreneurs provide? What happens to your (client's) portfolio in an economy of high unemployment? Entrepreneurship is one of the likely answer to economic prosperity, and it needs to be emphasized at a young age. Even Warren Buffett had a run at installing pinball machines at local barbers.
What do you think? Should entrepreneurship be a stronger part of school with math and science? If so, when? Elementary, highschool, college? Do you think entrepreneurship is one of the keys to economic prosperity? Is entrepreneurship underrepresented in our schools? If so, how do we fix it? Have you tried any ventures yourself?