Why Not More Stimulus?
AM
Points)
on 7/21/12 at 12:30pm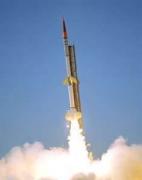 Nonfarm Payrolls grew at a paltry rate of 80,000 in June, the unemployment rate is stuck above 8%, retail sales are faltering and inflation is significantly low… It appears the economy is stagnating once again, and GDP may even once again slip into negative territory creating a double-dip recession. To some, the time seems ripe for the government to enact additional stimulus measures.
Proposed actions have ranged from the institution of QE3, to slashing the Fed Funds rate to zero, to even outright government job creation. With so many negative economic signals, why doesn't the Fed or the government enact more stimulus measures to help jump-start the economy? These are 3 of the top reasons given against enacting more stimulus.
First, and probably the most popular reason, is the fear of sudden runaway inflation. This is always refuted by the fact that we've had minimal inflation as of late, and there has yet to be any signs of it increasing in the near future. Common evidence for this is the lack of an increase in TIPS breakevens, which is interpreted as the market's consensus of expected inflation.
A second common reason against more stimulus (fiscal, at least), is the fact that increased spending will increase the deficit. An increase in the deficit, some fear, will lead to a decrease in confidence in the dollar and result in higher interest rates, a lower dollar and higher inflation. None of these are particularly healthy for the economy, at least in the long run. However, if investors have lost any confidence in our debt, they certainly haven't shown it in the Treasury market. Even longer term real yields are currently negative, meaning the investor effectively pays for the government to keep their money safe.
Lastly, there's been some talk about slashing the Fed Funds rate to zero (from a range of zero to .25%). The most common reason given against this strategy is its effect on the money markets. If the rate was slashed to zero, there would be less demand for overnight cash in the fed funds market, and it could cease to operate normally. Considering this would be a marginal decrease at best, Bernanke considers it too risky because it could make it more difficult to raise rates effectively when the time comes. Not to mention, with rates at zero, the money market mutual fund industry would no doubt suffer.
So should there be more fiscal or monetary stimulus? One thing's for sure- if the economic data continues its recent troublesome trend, for better or worse, there's no doubt someone will eventually act.