WSO Weekly-Wrap Up (8/18-8/24)
Points)
on 8/24/12 at 6:30pm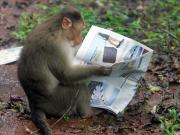 Below you will find the hottest topics from the past week on WSO:
"Let's just say that, thanks to some HR friends and a truly brilliant data miner, I now have a high-quality data set that contains details of education and career path (over the past 5-10 years) of hundreds of bulge-bracket investment bankers at every level from analyst to MD..." read more.
"8:49 pm an email comes in. It's not a firmwide blast. It's not a fantasy football league invitation. It's a message from your VP, and the subject line says "Fire Drill"..."
read more
.
"It's that time of the year again. In a couple of weeks, roughly two thousand of the world's (arguably) best and brightest douchebags will descend upon the world's most hallowed halls. I congratulate you. Here are things MBA students like:..."
read more
.
"Attached is a networking template which helps you determine when you need to reach out to contacts, and helps keep track of your database better than Linkedin..."
read more
.
"Others said that Stern plays second fiddle to Columbia, and the students there have a MASSIVE inferiority complex. How accurate is this?..."
read more
.
"So I work at one of the big 4 companies, and came across an oddity in one of our calculations (internal) that sparked off my own investigation. Am in the process of putting together a paper, with worked examples of how the business is losing millions needlessly, and how to resolve it. It holds water (not some fictional pipe dream) and the CFO is seeing this report when it's finished. However it's going to look a bit hard to believe on a resume, I would imagine. Any ideas on how to sell this on my CV?..." read more.

Member of the week:

Job of the week:
Private Equity Analyst
Location: NYC
Compensation: Market
Details:
We are seeking a Senior Analyst with 1-3 years of experience in investment banking,
private equity
, commercial lending or a
corporate finance
program. We seek self-starters who are capable of working independently, on small deal teams, and with various levels of portfolio company management. The candidate must thrive in a fast-paced, dynamic environment with a detail-orientation and work with a sense of urgency.