Investment Advisor - 2nd Year Associate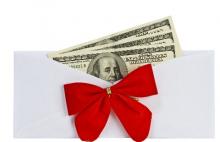 I was out last night having drinks with a few energy traders at a HF I am applying to for an entry level position. Clearly these guys make a lot of money especially the owner.
After some drinks one of the traders said, "Listen this is an opportunity of a lifetime, I made a $1.5mm bonus last year and this year it will be closer to $2mm." On top of that his base is 150k
The fund is not in a big city, or wealthy area, and adjusted for cost of living that's more like $4-5mm bonus in NYC and 350k base.
With the opportunity in 2 years to become a trader I obviously was shocked at that number.
Is that a real figure? or was that booze and bullshit talking?
Upcoming Events
Apr 27 2016 -

7:30pm

to

9:30pm

Apr 29 2016 (All day)

to

Apr 30 2016 (All day)

Apr 29 2016 - 8:00am

to

Apr 30 2016 - 8:00am

May 1 2016 -

7:00pm

to

8:00pm

May 3 2016 - 8:00am

to

May 4 2016 - 8:00am
Poll
What do you consider "Working on Wall Street"?
Working for a high finance bank on the actual "Wall" St
10%
Working for a high finance bank in Manhattan
48%
Working for a high finance bank in the greater NYC area
13%
Working for a high finance bank in the (anywhere in the USA)
13%
Working for a high finance bank (Worldwide)
15%
Other
2%
Total votes: 1483