Getting an Offer in the Middle of the Summer

HF
Points)
on 7/1/12 at 6:00am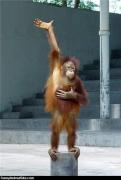 I've asked a few people and nobody said it was something they've heard of very often, so I'll ask the WSO community. Yesterday I got an offer to come back for full time with the firm I'm interning with this summer, but I've only been working there for a month or two and I'm assumed if anything they'd wait until the end of the summer to make a decision? So my first question is, is this common?
Second question is, the offer was verbal and I don't have anything in writing. Should I assume then that it's really like I didn't get an offer at all, or could that be viewed as an official offer?
Last question is a bit more general... what is the deadline like on answering a return offer, typically? Do you have to accept it before Fall recruiting for seniors starts or do they give you enough time to still recruit and at least interview with other places?
Thanks monkeys
Reality denied comes back to haunt